Hi knitters! How are you today??
In this post I tell you the basic tips TO MAKE YOUR LIFE EASIER when knitting on circular needles, tips that I always keep in mind while knitting that help me to achieve much neater fabrics. Nowadays it is a technique that I really like to practice, I started learning in 2020 and since then I haven't stopped! I always crocheted and knitting was my unfinished business, I tried with straight needles (my mom's :) ) and it was very difficult for me to handle them since I was used to crochet. Without giving up I said, there must be another way, and that's where I started with the idea of ​​trying circular needles, I bought them and took a basic course. I fell in love! Of course I continue to crochet, but I also share my knitting passion with circular needles.
Since then I've been learning a lot about this technique, and that's the reason for this post in which I'm going to tell you about the things that work for me as my experience, to achieve more neat fabrics and with beautiful finishes!!
So, let's start!
Note: Reading is sometimes more difficult than practicing, so I recommend that while you read these tips, grab needles and thread and practice them so that you can record what you are reading in your head and understand it better :)
1) Edge stitch (useful when you need to sew the piece): In all those parts that I am going to sew, for example an armhole in which I am then going to sew a sleeve or a neck where I am going to do a finish to it later, I always start the right rows with 1 purl, 1 knit, knit according to pattern, and finish with 1 knit and 1 purl. On the wrong side, I start with 2 purls, knit according to pattern, and finish with 2 purls. Why so? Because in this way to sew or finish it will be much easier for me to recognize which stitch I am going to use for the seam, that is, the second and penultimate stitch of each row.
2) Edge stitch (useful to keep your edges strigth and avoid them to be curling):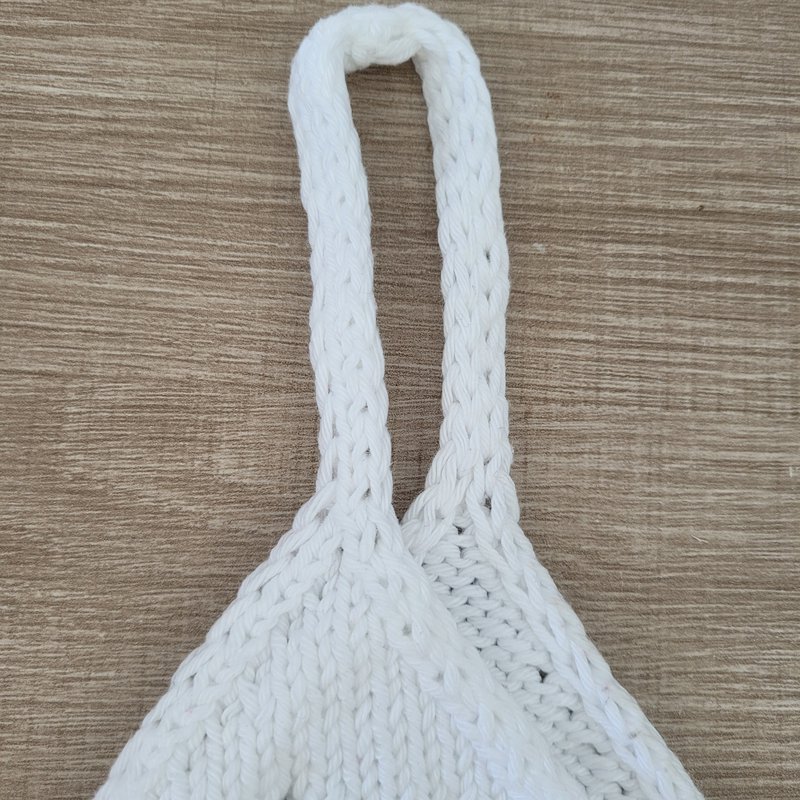 When I need to knit, for example, an armhole or the strips of a cropped top, I'm going to use an edge stitch so that it doesn't curl! Try it, it's amazing! The border stitch is knitted like this: In the right side, I knit 2 knits, I knit according to the pattern, and I do not knit the last 2 stitches. In the wrong side, I knit 2 purls, I knit according to the pattern, and I don't knit the last 2 stitches. This way all your edges will be neat and won't curl (which was always my biggest problem at first).
3) Decreases: Here is a video of the four possible decreases in circular knitting.
4) Cast off stitches at the beginning and end of the row. This technique solved my life when making stitches for armholes or in any other place where I needed to cast off stitches at the beginning and end of the row. Here I leave you the video of how to do this closing of points.
5) I-cord: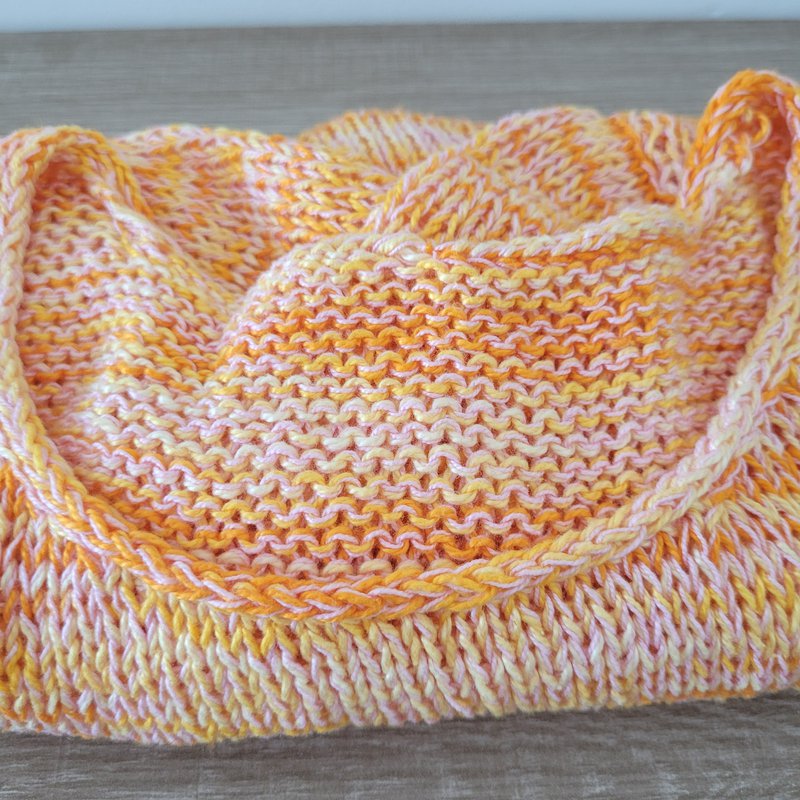 This cord is normally used to make ends for your fabrics or cords for bags. Here is a video of how to make the icord.
6) To prevent the base of your garment from curling, it is always ideal to start with at least one row of 2x2 or 1x1 rib, this helps a lot to keep the fabric in place, unless you start with tubular cast on, which already solves it.
I hope these tips will help you and put them into practice! I'm going to add more tips as they come up ♡