Hi crocheter !! Stay with me, I'll teach you how to make this crochet clutch to add a crochet style to your outfits !
Materials:
90 gr peruvian thread, or cotton thread for the indicated hook.
1 closing of 20 cm.
1 carabiner
Hook n° 3 mm.
Used Sitches:
Chain (c)
Single crochet (sc)
Double crochet (dc)
We will knit two pieces.
Start with 49 chains (48 + 1 <multiple of 8 + 1>) and 1 chain to climb. Follow the diagram below until the 18° row. To finish this first piece, knit the row 19° with mp.
The second piece, we knit it same as the first piece since the base chains of the first piece. (marked with pink in the diagram below).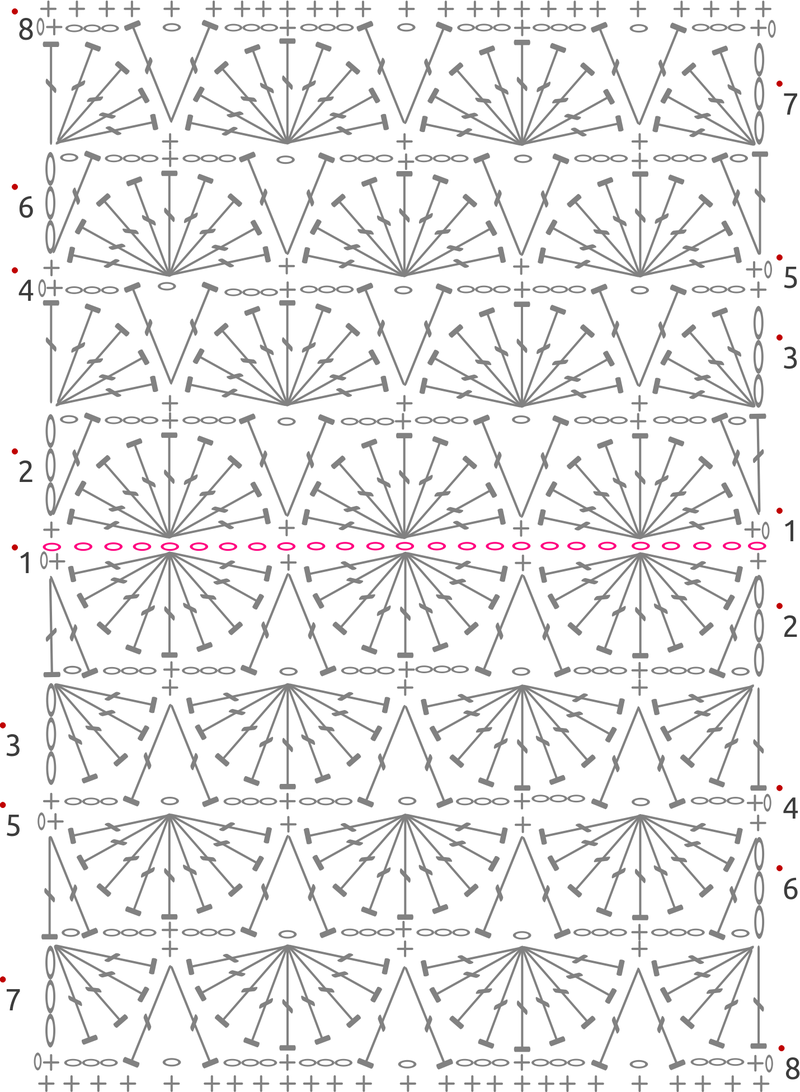 Tie
Knit 3 rows with 2 sc, then 70 rows with 4 mp and finish with 3 rows with 2 sc. Then sew to the carabiner.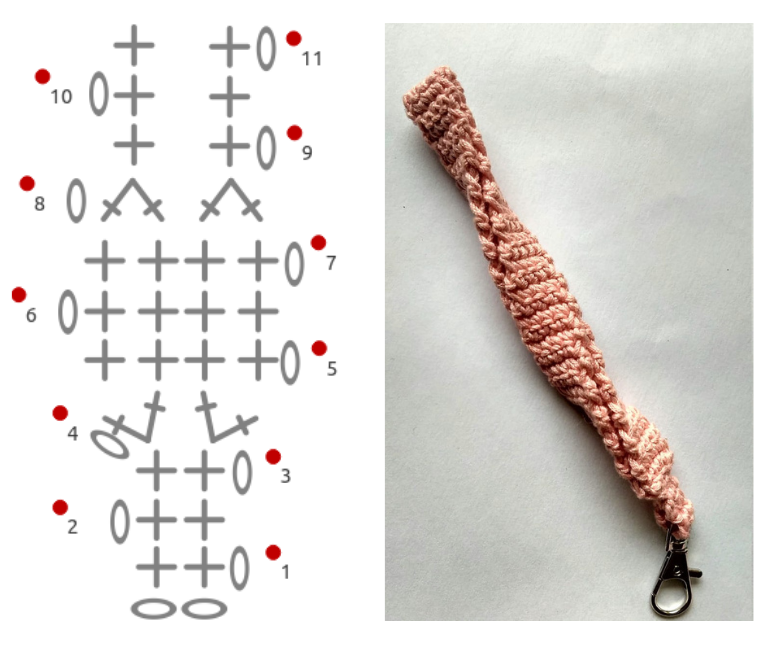 Mini-tie
For the tie sewed to the clutch, knit 7 rows with 2 sc and then sew together with both pieces.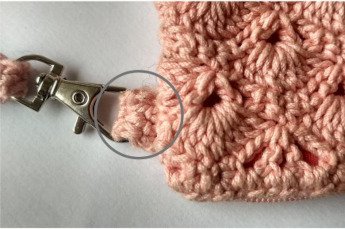 Here you can see the video of how to sew the lining and how to sew the closure to your crochet clutch. I still have a lot to learn about sewing, in this case it is all hand sewing.
I hope you enjoyed making this clutch.
Bye :)